Wholesale Acrylic Hat and Baseball Cap Displayers for Slatwall
Apparel Displayers

Minimum order: $100 Sales to Businesses only.
Everything your business needs to display brim hats & baseball caps on Slatwall.
Apparel displays available for bags, ties and belts for countertop.
Both single and multiple cap displays are made to order.
Front retaining hooks hold caps in place. ZBCS12 will hold a stack of caps folded into each other and stacked in back (not pictured).
FZBCS 4 1/2x 4 1/2x7 3/4 Single cap model.
ZBCS12 4 1/2x 4 1/2x13 3/4 Multiple cap model.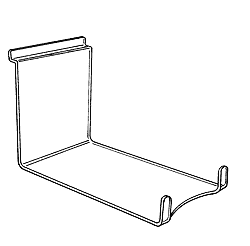 Baseball Cap Display
Single or multiple cap models
This display is made to order and may have a minimum.
Made especially for brim hats; cowboy hats, fedoras, sun hats, etc. Interlocking front piece holds the hat brim.
ZHAT 4 1/4 x 7 x13 1/2.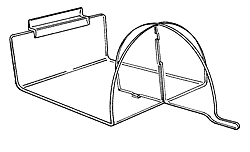 Hat Display
Top