Solid Walnut Base 3/4" high in round, rectangle or square shapes
Download the Acrylic Display PDF Catalog price list and order form here:


|Min order: $100. Sales to Businesses only
Display your items on these 3/4" thick solid wood bases.
From 3" to 20" wide, we offer bases for a single item or create a grouping of several items on a wide base.
On hand-made items, listed measurements may vary.

Rectangular Walnut Bases
Height x Width x Depth
WBS64 3/4 x 6 x 4
WBS93 3/4 x 9 x 3 1/2
WBS96 3/4 x 9 x 6
WBS105 3/4 x 10 x 5
WBS126 3/4 x 12 x 6
WBS128 3/4 x 12 x 8
WBS1610 3/4 x 16 x 10
WBS2012 3/4 x 20 x 12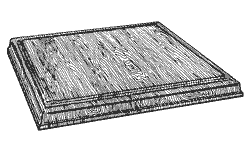 Rectangular Walnut Base
Round Walnut Bases
Height x Depth
WBR1 3/4x 3
WBR2 3/4x 4
WBR3 3/4x 5 1/2
WBR4 3/4x 8
WBR05 3/4x 1 7/8
WBR25 3/4x 4 1/2

Round Walnut Bases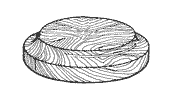 Round Walnut Bases
with Coved Edge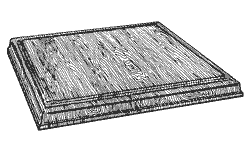 Square Walnut Bases - with Coved Edge
Top