Acrylic Three Shelf Displays & Towers
These adjustable displays have attractive corner-cut shelves that will add visual interest to your merchandise groupings. They are made of beveled and polished 3/8"-thick clear acrylic. Ships unassembled.
OP610 Size: 10 x19 1/4x7 1/4
Three 6"-square platforms
OP812 Size: 12 x28x10 1/4
Three 8"-square platforms
OP610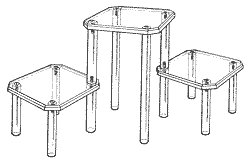 These display towers are made of beveled, polished 3/8"-thick clear acrylic and the shelves may be positioned to achieve a variety of different looks.
The base features protective, non-skid rubber feet.
Ships unassembled.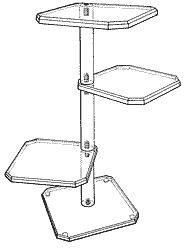 TW6
16 1/2x 13 1/4x 7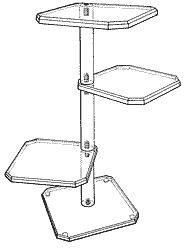 TW8
19 1/2x 17 1/4x 10
Top