Acrylic Saddle-Type Eyewear Displayers

Minimum order: $100 Sales to Businesses only.
Acrylic Eyewear displayers include saddle-type frame rests, eye wear towers, locking cases and multi-frame revolving displays.
Both Countertop eyewear displays and Slatwall style eyewear displays are available.
On hand-made items, the listed measurements may vary. |Min order: $100. Sales to Businesses only
Acrylic Eyewear Displayers

Saddle-type Frame rests
on a 3" Square acrylic Base.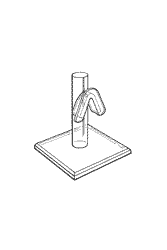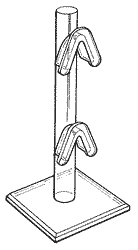 These Saddle-type Frame rests are on acrylic rods on a 3x9" Rectangular acrylic Base .
Click the item numbers for more pictures.
OSD3D Three Rods
vertical, Short Med, Tal,l
3,5,7" H

OSD3Y Three Rods
horizonta: Short, Tall, Med-Tal,ll 3,7,5" H

OSD3X Three Rods
horizontal, Short, Med, Tal,l
3,5,7" H

OSD4V Four Rods
horizontal in pairs:
2,4" H
6,8" H
Saddle-type Frame rests
on a 3x9" Rectangular acrylic Base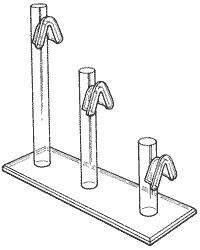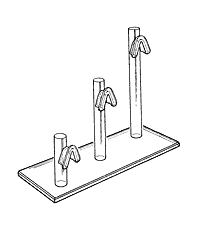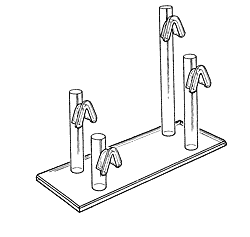 Top