Acrylic Pegboard & Slatwall Accessories


Minimum order: $100 Sales to Businesses only.
The hooks, rods and pegs your business needs to display products on pegboard, gridwall or slatwall.
Many of the slatwall accessories are available for gridwall (add the letter "G" for gridwall mounts) or pegboard.
Some are available with holes drilled for wall mounting.
On hand-made items, the listed measurements may vary. |Min order: $100. Sales to Businesses only
Non-stock. Made to order
Clear or black acrylic pegboard with polished, laser-cut holes on 1" centers.
Made of 1/8" thick acrylic.
Heigh x Width x Thickness
PEG2448 48x 24x1/8 Clear
PEG2448B 48x 24x1/8 Black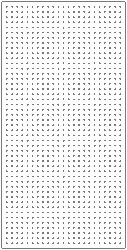 Acrylic Pegboard
clear or black
PEGR12 Two-inch long hook fit in standard pegboard holes. Ideal for the Four-Sided Pegboard Hook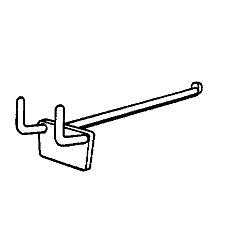 Pegboard Hook
1 1/2"-long notched hooks
ZNH1 2" Wide
also available with 3 or 6 Hooks.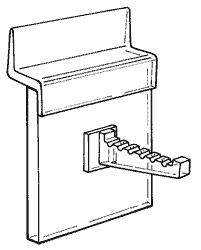 Single Hook Bar
1 1/2"-long notched hooks
ZNH3 9" Wide
Three Hooks, as pictured in the ZNH6 but with only three hooks.
ZNH6 18" Wide
Six hooks.

Six Hook Bar 18" Wide
also available with 3 hooks or 1 hook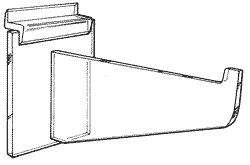 Display Hook
1"-diameter rod with endcap.
4 sizes:
ZPG1 1 1/2" D
ZPG3 3" D
ZPG4 4 1/2" D
ZPG6 6" D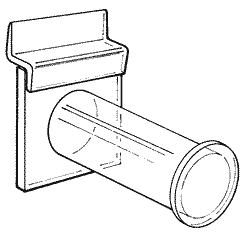 Rod Peg
Top